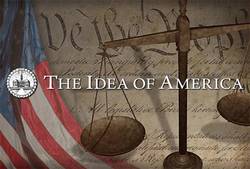 Williamsburg, VA and Boston, MA (PRWEB) February 8, 2010
American History will come to life for high schoolers through a partnership announced today by the Colonial Williamsburg Foundation and the education, services, and technology company Pearson. Through "The Idea of America," a new interactive, fully digital, Web-based curriculum, students will learn lessons from history and the principles of American citizenship by exploring 65 individual case studies of the nation's most important historical events, debating issues that changed America, listening to the perspectives of contemporary historians, and accessing primary source documents of enduring significance.
Colonial Williamsburg's interactive program, "Virtual Republic," also can be integrated into "The Idea of America," providing the opportunity for students in one region of the country to discuss and debate their findings and conclusions with students in another region. With social networking tools, students will post their ideas, creating a nationwide discussion forum. During this process, classrooms will work to develop positions and viewpoints that they then can carry forward into their community, giving students an opportunity to actively participate in the responsibilities of every citizen.
"'The Idea of America' is the most ambitious educational outreach initiative Colonial Williamsburg has undertaken to date. By partnering with Pearson, the world's leading education technology company, as our exclusive distributor, we now have the ability to offer this interactive curriculum to students everywhere," said Colin Campbell, president and chief executive officer of the Colonial Williamsburg Foundation. He added, "This entirely digitally-based secondary school history and civics curriculum ties critical moments in American history to the events of today. As students examine the case studies created by our staff of educators and teachers across the country, they will discover that Americans have been debating fundamental principles for generations."
Pearson's vice president for social studies Michael Gee said, "With 'The Idea of America' program, we are harnessing the power of technology and placing it in teachers' and students' hands, engaging students with yesterday's history to make connections to their lives today." He added, "We believe the program provides the knowledge and skills that students will need to fulfill their responsibilities as active citizens in our participatory democracy."
Available for school implementation in the fall 2010, "The Idea of America" utilizes case studies, each introduced by students, to make the content relevant to today's learners and to encourage active citizenship. To support the lessons, teachers select from among resources and interactive tools including dramatic readings of key text, documentaries, and interviews with contemporary figures. In addition, primary sources such as newspapers, works of art, diaries, journal entries, speeches, and wills also are provided.
"The program enables students to do the investigating," said Bill White, director of educational program development for Colonial Williamsburg. "They become part of the great debate – the ongoing process in which we, the individual citizens of the nation, participate as we work to realize the potential of our democratic values. By examining how previous generations of Americans met the challenges of their time, our students will be more prepared to meet the challenges of America's future."
Four pairs of contrasting American values – unity vs. diversity, private wealth vs. common wealth, law vs. ethics, and freedom vs. equality – are presented to guide the discussion of each case study, with every case study linking to a current event Web site where students can examine the issues in the context of the current political debate.
For example, students might investigate America as a nation of laws, but also grapple with the understanding that laws are not always ethical, as was the case with the Jim Crow laws that discriminated against African Americans. They will learn that lawbreakers like Rosa Parks sparked the Civil Rights movement by challenging the ethics of the law, thereby changing the lives of millions of Americans.
Other case study examples, which are available to review online, include The Great Debate, Jacksonian America, and Reagan and the End of the Cold War.
"The mission of Colonial Williamsburg is that the future may learn from the past," said Richard McCluney, vice president of productions, publications and learning ventures for Colonial Williamsburg. "What better way is there to inform the future than to teach young people their duties and responsibilities as American citizens through the lessons of the past? It's the essence of our mission."
To learn more about "The Idea of America," including sample case studies and author videos, visit www.pearsonschool.com/IdeaofAmerica or follow "Colonial Williamsburg's The Idea of America" on Facebook.
About the Colonial Williamsburg Foundation

Established in 1926, the Colonial Williamsburg Foundation is the not-for-profit educational institution that preserves and operates the restored 18th-century Revolutionary capital of Virginia as a town-sized living history museum, telling the inspirational stories of our nation's founding men and women.
Williamsburg is located in Virginia's Tidewater region, 20 minutes from Newport News, within an hour's drive of Richmond and Norfolk, and 150 miles south of Washington, D.C., off Interstate 64. For more information about Colonial Williamsburg, call 1-800-HISTORY or visit Colonial Williamsburg's Web site at www.history.org. Purchase of Colonial Williamsburg products and services supports the foundation's preservation, research, and educational programs.
About Pearson

Pearson (NYSE:PSO), the education, services and technology company, reaches and engages today's digital natives with effective and personalized learning, as well as dedicated professional development for their teachers. Pearson's comprehensive offerings help inform targeted instruction and intervention so that success is within reach of every student at every level of education. Pearson's commitment to education for all is supported by the global philanthropic initiatives of the Pearson Foundation. Pearson's other primary businesses include the Financial Times Group and the Penguin Group. For more information, visit www.pearsonschool.com.
Contact:
Colonial Williamsburg: Barbara Brown

(757) 220-7280
Pearson: Stacy Skelly

(800) 745-8489
###